Kõik tooted 20% soodsamad!*
Mabriku 6. sünnipäeva tähistamiseks toimub 23.09 – 24.09 suurmüük kõikidele toodetele meie e-poes.
* Kasuta koodi MABRIK20 ostu sooritamisel, et saada 20% allahindlus kõikidelt täis hinnaga toodetelt, v. a Nintendo Switchi kategooria riistvara, tarkvara ning aksessuaarid. Pakkumine kehtib alates 23.09 kell 00:00 järgmise 48 tunni jooksul. Lisaks e-poele kehtib allahindlus ka meie Telliskivi ja Tuukri poodides nende lahtiolekuaegadel – küsi lisa meie teenindajatelt.
Täname kõiki sõpru, partnereid ja kliente, kes on olnud meiega nende aastate jooksul.
Parim kingitus – kinkekaart!

Vahel ongi raske leida oma lähedastele kingitusi!
Õnneks on kõikides Mabriku poodides saadaval kinkekaardid, kuhu saame sisestada sobiva summa ja millega kingisaaja saab ise valida endale kõige ägedamad asjad.
Meie kinkekaardid kehtivad nii poodides kui ka e-poest oste tehes ning saab kasutada ka teenuste eest tasumiseks. Soovi korral saame vormistada ka digitaalse kinkekaardi!
Magic: The Gathering – Wilds of Eldraine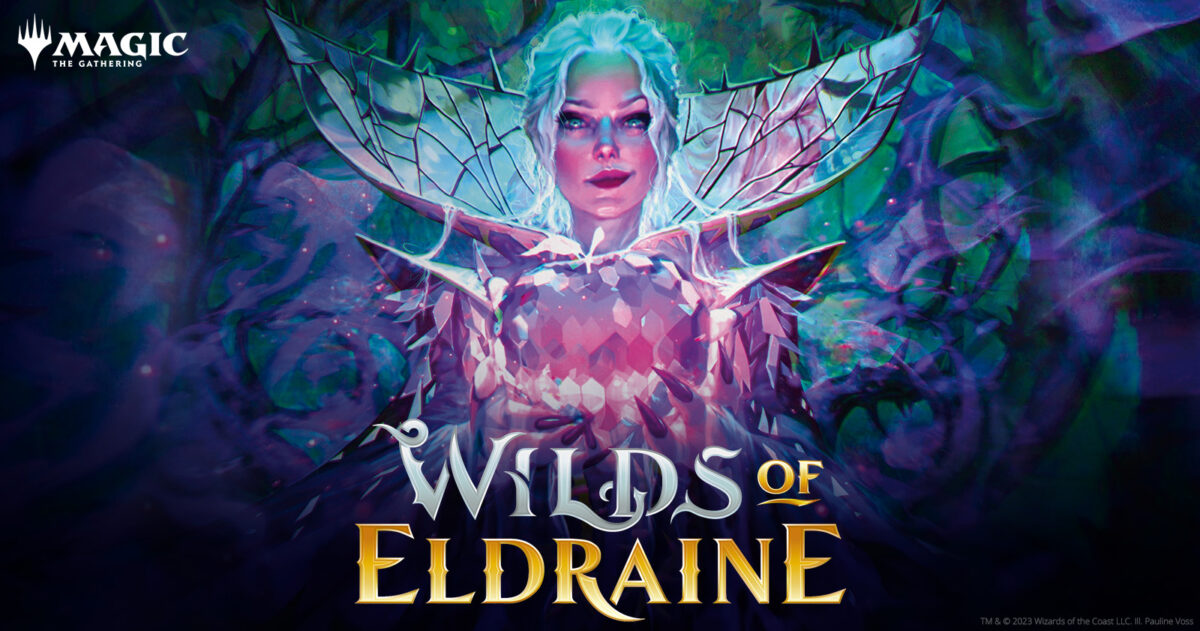 Wilds of Eldraine on saadaval alates 08.09.2023!
Kui soovid olla esimeste seas, kes saavad mängida uute kaartidega, siis tule ja osale Eesti suurimal Pre-Release ürituste seeriaga 01.09 – 03.09.
Tõenäoliselt kõige lahedam pood Eestis
Meie ainulaadne koomiksipood on avatud iga päev Telliskivi Loomelinnaku poetänaval. Siit leiad kõik ägedad mängud, fännikaubad ja kingid, mida otsid endale või teistele.
Meile on oodatud kõik väiksemad ja suuremad mängude ja popkultuuri huvilised. Sulle meeldib näiteks Star Wars ja The Mandalorian, Warhammer, Harry Potter, Dungeons & Dragons, Rick & Morty, Marvel või DC? Uued tooted saabuvad meile iga päev.
Külasta meid aadressil Telliskivi 60a/2, Tallinn.
Oleme avatud E – R 11:00 – 19:00 ja L – P 11:00 – 17:00.
POPULAARSED JA ESILETÕSTETUD TOOTED
CINAMON T1 esitleb: KUU HITT "Looja" 28. septembril, kell 20.00, IMAX-is!

Kauges tulevikus käib halastamatu sõda inimkonna ja tehisintellektii vahel.
Oma kadunud naist (Gemma Chan) taga igatsev endine eriväelane Joshua (John David Washington) saab ülesandeks tabada salapärane Looja, uuel tasemel tehisintellekti arhitekt, kes on aretanud relva, mille abil peaks olema võimalik teha lõpp aastatepikkusele sõjale. Joshua avastab aga jahmatusega, et kogu maailma ähvardav relv, mille ta hävitama peaks… on väike laps.
Kohtumiseni kinos!
Otsid kohta, kus mõnusalt mängida lauamänge?
Oled selle leidnud! Lauamänguklubi pakub sõbralikku atmosfääri ning palju hästi valgustatud mängulaudasid, et mängida erinevaid laua-, rolli- miniatuuri- või kaardimänge ja seda täiesti tasuta!
Kohapeal asub ka ainus spetsialiseeritud lauamängupood Eestis, pakkudes kõiki mängutooteid ja -tarvikuid, millest võiksid puudust tunda. Samuti on saadaval suur valik erinevaid jooke ja snäkke, toimuvad regulaarsed üritused ja turniirid, ning saad õppida ja proovida erinevaid mänge meie kollektsioonis.
Külasta lauamänguklubi juba täna aadressil Tuukri 50, Tallinn.
Oleme avatud: P – N 12:00 – 21:00 ja R – L 12:00 – 22:00.
Head mängimist!
Great people, great times, friendly owners, and one of the owners knows how to casually persuade you to buy things that you don't yet know that you need. 10/10 would spend 100€ again.
Very friendly and polite service. The Telliskivi store itself has a very cozy structure, a good location, and the product selection is also very good. In the future, perhaps we would hope to see a little more Nintendo games on site, but we can definitely recommend Mabrik! Have had a nice and friendly customer service. Telliskivi shop is really cozy, location and selection of goods are perfect. For future would like to see maybe bit more selection of Nintendo games at the shop, but overall 10/10 can recommend Mabrik!
Amazing people and staff. A great place to play board and card games and make new friends!
Excellent place with amazing owners. They want to foster a gaming community first. Love it.
Amazing store, got everything I wanted and more 😀 . Super friendly staff, nice selection of products - great overall
Great prices and selection of products, really really friendly staff who are super helpful with any questions you might have. If they don't have a product you want, they will certainly try to help you find it or order it for you.
Absolutely phenomenal in every aspect! Great display, great customer service, and a wide range of products!
Ipsum dolor sit amet, consectetur adipiscing elit. Donec imperdiet massa tellus, ipsum dolor sit amet, consectetur adipiscing vitae lacinia arcu mollis ac.
Dolor sit amet, consectetur adipiscing elit. Donec imperdiet massa tellus, ipsum dolor sit amet, consectetur adipiscing vitae lacinia arcu mollis ac.